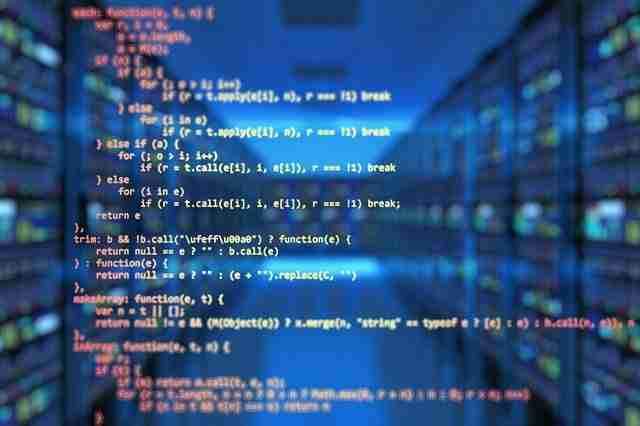 What is custom software?
This is software that is specially designed for a particular customer company. It can be anything from an accounting program for a small business to inventory control systems for retail chains, or even an enterprise resource planning system for large corporations. With custom software, the goal is to provide your company with something tailored specifically to meet your needs. This is just one of the benefits of Custom Software development.
Software companies have advanced the processes in so many ways that they can create precisely what individual businesses need without any one-size-fits-all solutions. Even better, custom programs are often more reliable and efficient than off-the-shelf solutions because they are built by people who understand how you work better than anyone else does.
How does it work?
With more and more of the world's business being conducted on computers, the demand for custom software has grown dramatically. Software companies have advanced the state of the art in so many areas that they can create precisely what individual businesses need.
With custom software, you can specify exactly what features your program needs-and even suggest improvements that the developer may not have thought of-without facing any licensing or compatibility issues. You can order exactly what you need in terms of features, behavior, design, and appearance, and then get just what you want.
Custom software development services are more expensive than off-the-shelf alternatives, but they are also more powerful and let you specify every aspect of the product. If speed or efficiency is what you need, custom software will be worth the additional cost.  Get in touch to discuss your requirements by emailing me at mike@sterlingdata.com or filling in the Contact Us form.
Benefits of Custom Software Development

There are many advantages of custom software dvelopment, not the least of which is that it can be tailor-made for your business needs. Customization also often results in quicker turnaround times and greater efficiency than off-the-shelf products can offer. However, this type of software tends to cost considerably more than traditional options available on the market today.
Unlike readily available packaged software options, customized software is a great way for clients to get the most out of their technology. From meeting basic requirements set forth by the client to offering scalability, integration, and easy installation, customized software solutions are the number one investment when it comes to businesses looking to invest in security and next-level usability.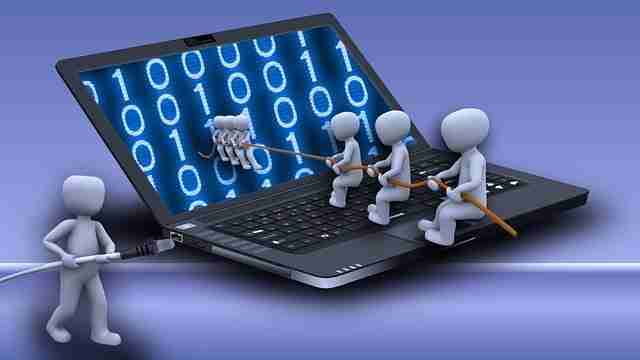 Custom software yields numerous benefits, some of them well described below to help you gauge whether it is truly right for your business!
Cost Savings
Custom software generally costs more, but it's also built for your business specifically. That means you know what you're getting when you purchase custom products. Off-the-shelf products, on the other hand, might not exactly match what you need and can cost more money than you expect or plan to spend. By building custom software products, B2B companies can offer better services and save money for their businesses and their customers as well – one of the biggest benefits of custom software development.
Easy To Adapt And Integrate
Custom software solutions also have the option to grow along with your business. As your needs change, your software can accommodate growth, additional integration, or basic changes. Additionally, you can easily expand your business and still use the same software as it will remain viable.
Full Rights
Unlike pre-built software, you obtain full rights along with your bespoke application development. You have complete control over how and when it is integrated into your business, and you can use it for as long as necessary for as many people as your business requires. Should your software need additional features down the line, you can have a professional tweak the functionality.
Higher Security
For companies that have high-value transactions, having a better level of security within their software applications is a must. As you'll remain the owner and user of your software, hackers are less likely to become aware of its existence or exploit its shortcomings. With pre-built software, you always run the risk of becoming a target for hackers as common issues are easily exploited and overcome by unscrupulous people.
Quicker Integration
Your company is probably already using several software or technology solutions. For this reason, opting for custom software development means you have more leeway for quick and painless integration. As the software was created with your company in mind, it will play well with your existing technology. Another of the advantages of custom made software over off the shelf software.
Complete Control
The fact that you're at the discretion of developers is one of the most intrusive parts of utilizing freely accessible software. That implies you're out of luck if they change the platform or offer an upgrade which renders functionality terrible. A customized option, but at the other hand, guarantees that you have entire control on when and how your program is updated, and also ownership access to execute its utilization as you see fit.
Get More Out Of Your Software
A unique customized application can help grow your business and differentiate it from competitors. You can streamline your processes and hone productivity by using software that is designed around your company's needs. Plus, you get the added benefit of being the only one using this software which offers a competitive edge.
High-speed processing
Custom software is often built specifically for a single company or business, which means it can be built to handle the demands placed on it by the company. Software used in businesses around the world often requires speed and capability, and off-the-shelf software is not always able to meet this need. However, many custom software products can be built specifically to handle high-volume data processing without issue. This makes them ideal for time-sensitive operations like inventory management.
Data security
Many businesses also need custom software that can protect sensitive information from prying eyes. This can be especially important in industries that deal with highly sensitive data. A custom software product built with the specific needs of your company in mind can be helpful in this regard.
Time savings
Another of the benefits of custom software development is in the time savings.  Off-the-shelf software is prebuilt, which means the product has already been built for another company in a similar situation. Because of this, off-the-shelf products often don't offer you the time and cost savings they might claim to in their advertisements.
Custom solutions can be built with your specific needs in mind and offer a much better value than prebuilt software products. Custom software development requires developing code from scratch, which means it takes longer than off-the-shelf products that rely on existing code libraries. However, many companies find that this extra time spent upfront is one of the major benefits of custom software development.
This information has been supplied by SterlingData.com.  For more details contact Mike McLoughlin (mike@sterlingdata.com).
More on outsourcing custom software development: https://en.wikipedia.org/wiki/Outsourcing
The creator of the Clarion system: http://www.softvelocity.com/clarion.html
To get notified of new videos please subscribe: https://sterlingdata.com/subscribeYouTube
Our Facebook page is: https://www.facebook.com/sterlingdatatemplates/